these are hand crafted hair bows + clips for the little ladies in your life.
we had a little interview and here's how it went!
me: jaimie, what's the inspiration for your new line, Biggest Littles?
jaimie: i have always had a creative itch. especially since moving to Reno. there isn't a huge market for handmade stuff here, unfortunately. i have done a lot of DIYs around my apartment but only recently started making bows. i guess my inspiration has been a combination between my need for a creative outlet and my undying love for babies! i have lots of ideas for bigger items to add to my shop. i am planning on launching that when i graduate college in may and can focus more on crafting and less on school.
me: the name is so unique! what made you think of it?
jaimie: i enjoy creating things but coming up with logos and tag lines is NOT my thing! since we live in reno, i wanted to choose something that would be representative of our time spent here (who knows how long that will be!). Reno's nickname is "The Biggest Little City in the World" so i kind of took that and ran with it. i though that "littles" was a cute nickname for children and since my shop for the time being is focused on baby items, i though it sounded pretty cute!
me: what fabrics, textures, and colors do you like to work with most?!
jaimie: i mostly work with felt but have also been incorporating vintage fabric scraps that i pick up at various thrift shops (don't worry, i wash it before using!). i would prefer to use felt because i think it is easier for moms to match the solid colors to tiny outfits. i also love to add a lace or birdcage veiling background when possible! my favorite headbands are made of stretchy jersey fabric. i love how soft it is and think it is super comfy for those little baby heads. i have discovered some beautiful herringbone ribbon that i have been using lately as well and i am in love! i love discovering sweet little accessories to accent my bows with. i think it really adds to the handmade feel. i spend a lot of time perfecting each bow and am really adamant about not creating or selling things that i wouldn't personally put on my own baby.
thanks sweet jaimie for the chat! you are so talented. i'm excited to see Biggest Littles expand by leaps + bounds.
my personal fav: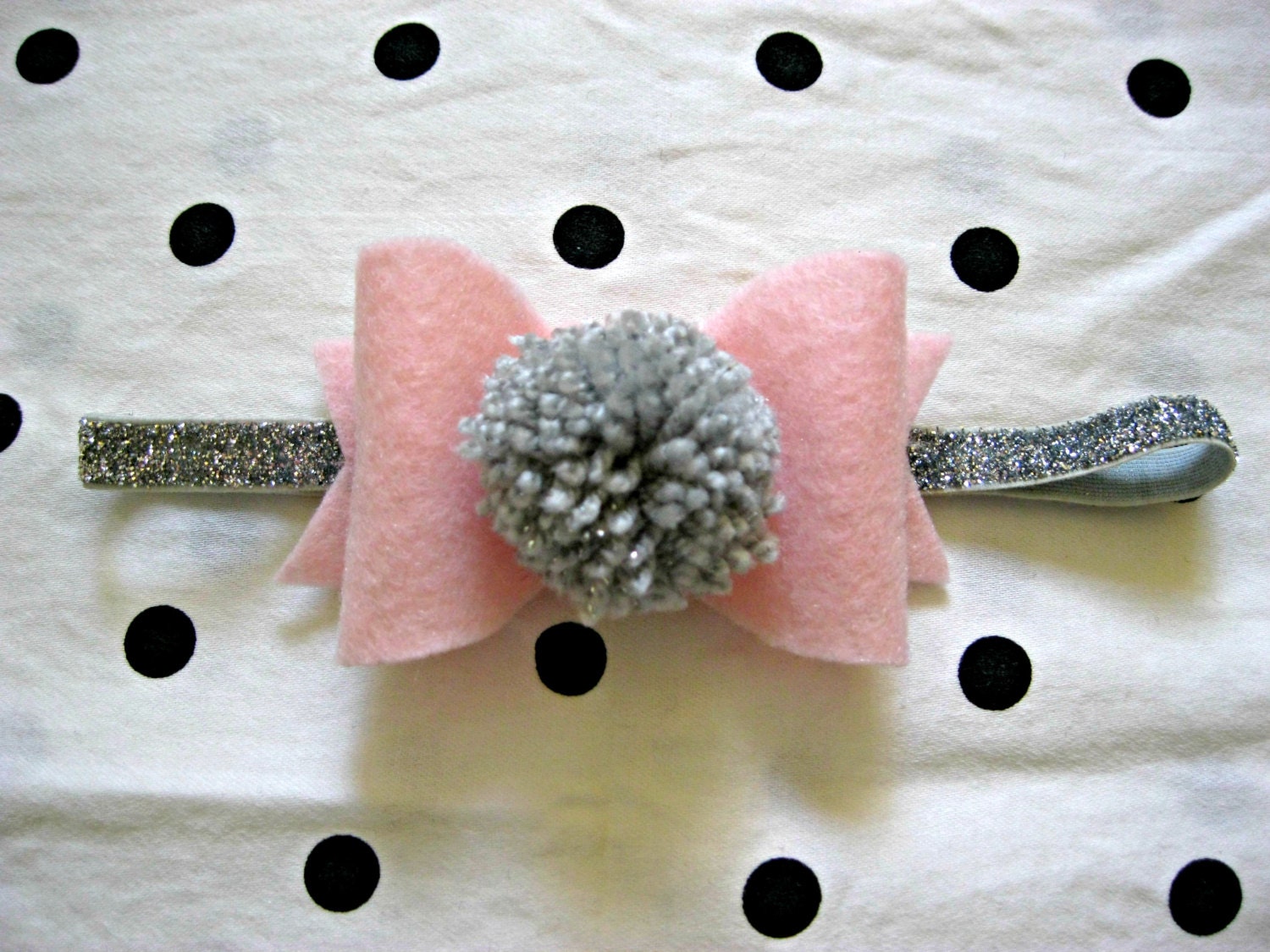 it's the perfect gift for that upcoming baby shower. i'm placing an order soon for all my sweet friends who are making beautiful babies!
enjoy!
xoxo